FIRE-RATED AND
SMOKE-RESISTIVE CONSTRUCTION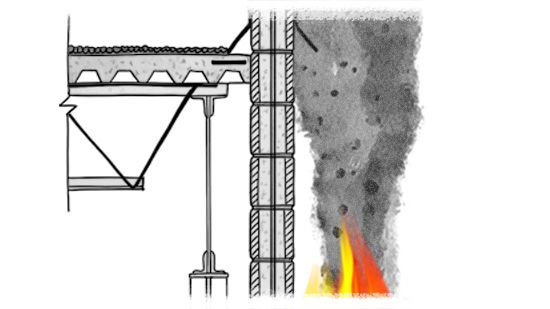 In this series, we explore fire-resistance-rated and smoke-resistant construction. What is a fire-rating? What is a Fire Barrier? A Fire Wall? A Fire Partition? What about Smoke Partitions & Smoke Barriers? We cover all these topics and more in this 12-part series.


Our objectives include:
Understand the purpose of fire- and smoke-resistive construction.
Understand the difference between Fire Paritions, Fire Barriers, Fire Walls, Smoke Partitions, & Smoke Barriers.
Identify different types of horizontal assemblies, and fire-resistant requirements for floors.


Steven Barrett, PE
Fire Protection Engineer IV at SmithGroup / Fire Protection Engineer | Chicago, Illinois, USA
Steven Barrett is a licensed professional engineer in the discipline of fire protection with over 14 years of design experience in the practice of fire protection, fire alarm, building code, and life safety in the Architecture, Engineering, and Construction industry. Mr. Barrett is the Fire Protection Discipline Leader for the SmithGroup Midwest Region (including Madison, Milwaukee, Detroit, Pittsburgh, and Chicago – the office where he is based). Mr. Barrett is also an adjunct professor at the Illinois Institute of Technology in Chicago, Illinois where he teaches Plumbing and Fire Protection Design in the Civil and Architectural Engineering Department to bachelor's and master's students.
Convince My Boss
We're thrilled about this platform.
Maybe you're excited too.

If you need help convincing management, trying printing this page and having a more informed talk:

(and good luck!)