INTRODUCTION TO
BUILDING CODES & STANDARDS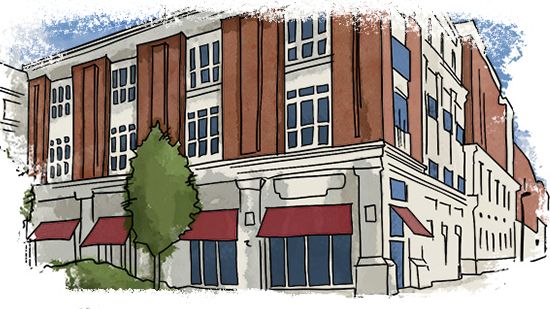 In this series, we explore foundational concepts around building codes and standards.
What is a building code? A model code? How are codes & standards developed? What codes & standards apply to my project? How is the IBC organized? What is a prescriptive versus a performance-based requirement? We explore all this an more in this introductory series.
Our objectives include:
Understand the purpose and function for building codes and standards.
Understand how building codes are developed, adopted, and how they apply to new construction and existing buildings.
Become familiar with determining which codes & standards apply to particular projects


Aaron Johnson, CFI-FTER, CFEI
Chief Fire Strategist at Aaron Johnson, LLC | Palm City, Florida, USA
Aaron has more than fifteen years of fire protection, life safety, and code compliance experience. He started his career in the fire service, moving his way through the ranks to Fire Marshal. Aaron holds multiple fire service certifications and is actively involved in multiple codes and standards making organizations. Aaron is currently a freelance fire protection consultant focusing on innovative fire protection for emerging technologies. He is a prolific writer having authored more than 500 industry-related articles, white papers, and blog posts. Aaron lives in South Florida with his wife and four kids.
Steven Barrett, PE
Fire Protection Engineer IV at SmithGroup / Fire Protection Engineer | Chicago, Illinois, USA
Steven Barrett is a licensed professional engineer in the discipline of fire protection with over 14 years of design experience in the practice of fire protection, fire alarm, building code, and life safety in the Architecture, Engineering, and Construction industry. Mr. Barrett is the Fire Protection Discipline Leader for the SmithGroup Midwest Region (including Madison, Milwaukee, Detroit, Pittsburgh, and Chicago – the office where he is based). Mr. Barrett is also an adjunct professor at the Illinois Institute of Technology in Chicago, Illinois where he teaches Plumbing and Fire Protection Design in the Civil and Architectural Engineering Department to bachelor's and master's students.
Chris Campbell, PE
Principal & Founder at Campbell Code Consulting | Washington, District of Columbia, USA
Chris Campbell is a Fire Protection Engineer and Code Consultant based in Washington DC. Holding both a BS and MS in Fire Protection Engineering from the University of Maryland, Chris has carved a significant career in the fire protection industry. He is the Founder and Principal of Campbell Code Consulting, providing design and code consulting solutions. Concurrently, he is an Adjunct Lecturer at his alma mater, co-teaching an Advanced Life Safety course. His prior roles include a Senior Fire Engineer at Arup and Fire Protection Engineer at GHD. Chris is registered as a fire protection engineer in Maryland, DC, Virginia, and California.
Convince My Boss
We're thrilled about this platform.
Maybe you're excited too.

If you need help convincing management, trying printing this page and having a more informed talk:

(and good luck!)