UNDERSTANDING
BUILDING STRUCTURE, PART II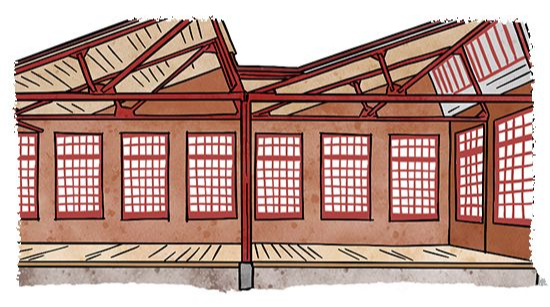 In this series we introduce different structural components for steel, masonry, concrete and wood structures, discuss how buildings are actually assembled, and the different assembly approaches relevant to the fire protection professional.
Our objectives include:
Understand and identify the different components of steel, masonry, concrete and wood structures.
Understand how buildings are actually assembled.
Understand the terminology used to describe building structure.


Joe Meyer, PE
Owner / Fire Protection Engineer at MeyerFire | St. Louis, Missouri, USA
Joe Meyer, PE is a St. Louis-based Fire Protection Engineer and creator of MeyerFire, an online resource platform for professionals in the fire protection industry. Passionate about the field, Joe is committed to creating impactful resources to help grow and improve the practice of fire protection engineering.


Joe's engineering journey started at the University of Kansas and continued at the University of Maryland. Before founding MeyerFire, he led a fire protection group in St. Louis and worked for a large MEP group in Kansas City. Joe is also an avid illustrator and ran an online art shop from 2012 to 2020.


Today, Joe is the creative lead for MeyerFire among other roles. He has authored the leading prep guide for the Fire Protection PE Exam, contributed to NFSA's Layout Book, compiled the NFSA Expert of the Day volumes, has served as a Chapter President in SFPE, and lectured at the university level.


Joe is driven to make the world a little better each day by working to provide industry professionals (engineers, contractors, architects, and building owners) with the resources they need to create a more firesafe world.
Chris Logan, CFPS, RSE
Designer & Sprinkler Fitter at Wallace-Kent Sprinkler Systems | Sarnia, Ontario, Canada
Chris Logan is a fire protection specialist and third-generation sprinkler fitter. He has been a Sprinkler Designer & Sprinkler Fitter at Wallace-Kent Sprinkler Systems since 2014, overseeing the installation of fire suppression systems.

Since 2007, Chris has been a dedicated Fire Sprinkler Fitter, installing various fire suppression systems. He hosts The Fire Sprinkler Podcast, which aims to educate a broader audience about fire safety. Chris also contributed to the Canadian Automatic Sprinkler Association's Technical Committee from 2015 to 2018. With a deep-rooted passion for his field, Chris looks forward to continuing his family legacy and shaping the future of fire protection.
Convince My Boss
We're thrilled about this platform.
Maybe you're excited too.

If you need help convincing management, trying printing this page and having a more informed talk:

(and good luck!)