INTRODUCTION TO
THE MEYERFIRE TOOLKIT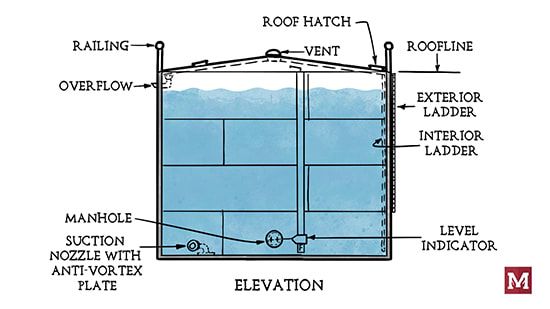 In this series, we will cover various tools for fire protection professionals to make quick determinations that routinely come up in projects. We'll break out many of the resources available to you as part of MeyerFire University and what we call the MeyerFire Toolkit. We hope that you'll find helpful tips and tricks that you can use professionally to help you be as effective in your role as possible.
This series includes a mix of reading, articles, and videos. It's also a deeper dive than some of our other content, and upon finishing includes 2-hours of continuing education credit.
Our objectives include:
Identify the various available tools to support fire protection professionals.
Introduce calculation concepts alongside the calculators to support fire protection professionals.
Use realistic examples to work through sample calculations for the different tools.


Joe Meyer, PE
Owner / Fire Protection Engineer at MeyerFire | St. Louis, Missouri, USA
Joe Meyer, PE is a St. Louis-based Fire Protection Engineer and creator of MeyerFire, an online resource platform for professionals in the fire protection industry. Passionate about the field, Joe is committed to creating impactful resources to help grow and improve the practice of fire protection engineering.


Joe's engineering journey started at the University of Kansas and continued at the University of Maryland. Before founding MeyerFire, he led a fire protection group in St. Louis and worked for a large MEP group in Kansas City. Joe is also an avid illustrator and ran an online art shop from 2012 to 2020.


Today, Joe is the creative lead for MeyerFire among other roles. He has authored the leading prep guide for the Fire Protection PE Exam, contributed to NFSA's Layout Book, compiled the NFSA Expert of the Day volumes, has served as a Chapter President in SFPE, and lectured at the university level.


Joe is driven to make the world a little better each day by working to provide industry professionals (engineers, contractors, architects, and building owners) with the resources they need to create a more firesafe world.
Convince My Boss
We're thrilled about this platform.
Maybe you're excited too.

If you need help convincing management, trying printing this page and having a more informed talk:

(and good luck!)