ELECTRICAL NEEDS FOR FIRE SUPPRESSION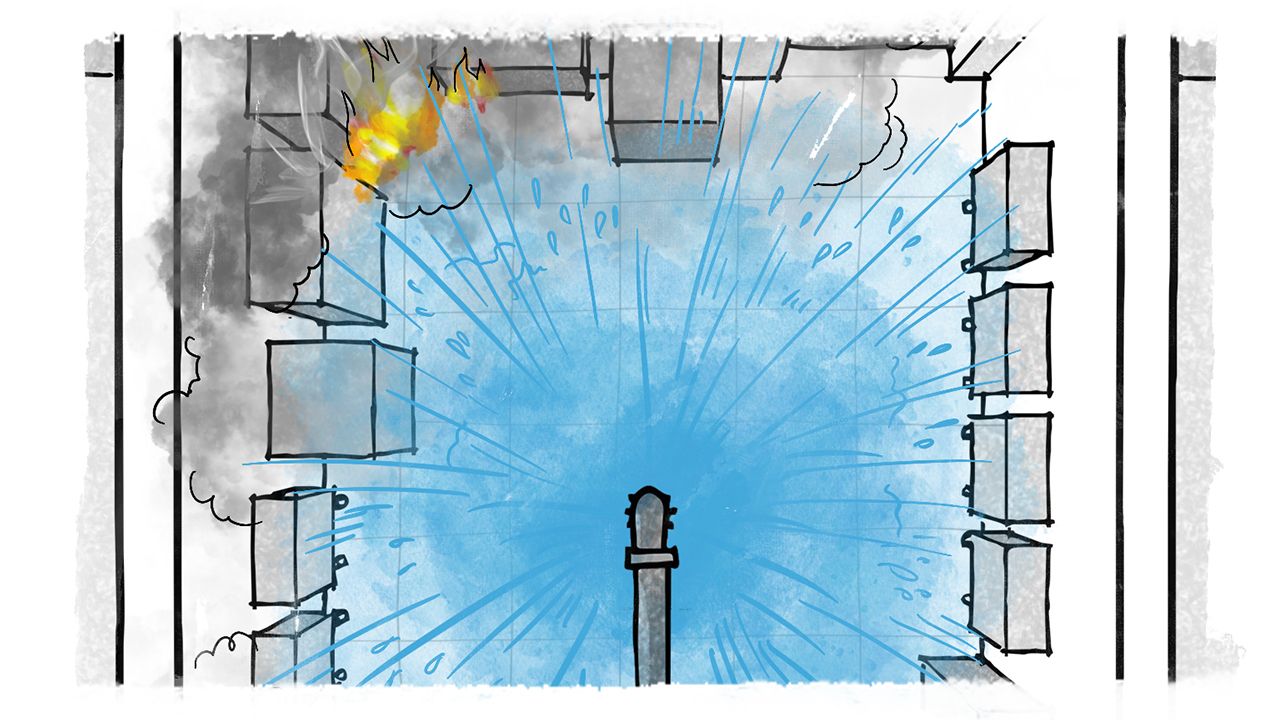 Water and electricity don't mix. We've got that. But what coordination needs to happen between electrical and fire protection? Pipe routing? Power needs? Electrical room nuances? Secondary power for fire pumps? In this series we cover key electrical topics in the world of fire suppression.

Our objectives include:
Understand when sprinklers are required, and how to route pipe, within electrical rooms.
Understand power needs for fire suppression systems.
Understand secondary power needs for fire pumps.
Ben Brooks, PE, CFPE, CPD, PMSFPE
Director of Fire Protection Engineering at Introba | Lenexa, Kansas, USA
Ben Brooks, PE, CFPE, CPD, PMSFPE, serves as the Director of Fire Protection Engineering at Introba Inc. (formerly Ross & Baruzzini) in Lenexa, Kansas. He has taken a lead role in steering national and global growth for the company's fire protection program across various markets. With a career at Ross & Baruzzini spanning over 13 years, he has held various roles including Director of Plumbing & Fire Protection for Higher Education and Plumbing/Fire Protection Engineer. He is now an Associate Principal and Director of Fire Protection Engineering at Introba Inc.


Ben has a Master's degree in Fire Protection Engineering from the University of Maryland and a B.S. in Architectural Engineering from the University of Kansas. He is also an Adjunct Lecturer at the University of Kansas since January 2023.

Ben holds multiple professional engineering licenses across various states in the U.S. His expertise includes areas like team leadership, challenge-driven solutions, public speaking, lecturing, and teaching. In his leadership role, Ben emphasizes and is passionate about quality fire protection system design, internal training, mentoring new staff, and the future of the fire protection industry!
Joe Meyer, PE
Owner / Fire Protection Engineer at MeyerFire | St. Louis, Missouri, USA
Joe Meyer, PE is a St. Louis-based Fire Protection Engineer and creator of MeyerFire, an online resource platform for professionals in the fire protection industry. Passionate about the field, Joe is committed to creating impactful resources to help grow and improve the practice of fire protection engineering.


Joe's engineering journey started at the University of Kansas and continued at the University of Maryland. Before founding MeyerFire, he led a fire protection group in St. Louis and worked for a large MEP group in Kansas City. Joe is also an avid illustrator and ran an online art shop from 2012 to 2020.


Today, Joe is the creative lead for MeyerFire among other roles. He has authored the leading prep guide for the Fire Protection PE Exam, contributed to NFSA's Layout Book, compiled the NFSA Expert of the Day volumes, has served as a Chapter President in SFPE, and lectured at the university level.


Joe is driven to make the world a little better each day by working to provide industry professionals (engineers, contractors, architects, and building owners) with the resources they need to create a more firesafe world.
Convince My Boss
We're thrilled about this platform.
Maybe you're excited too.

If you need help convincing management, trying printing this page and having a more informed talk:

(and good luck!)