THE INTERNSHIP &
NEW HIRE CRASH COURSE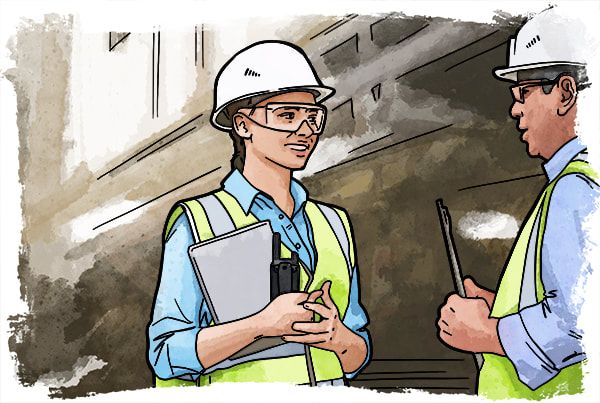 In this series, we will cover introductory material for tips navigating the internship & new hire experience, including:


What makes quality initial impressions and experiences.
What expectations are for interns and brand-new hires.
How to develop & grow early on in a fire protection career.


Joe Meyer, PE
Owner / Fire Protection Engineer at MeyerFire | St. Louis, Missouri, USA
Joe Meyer, PE is a St. Louis-based Fire Protection Engineer and creator of MeyerFire, an online resource platform for professionals in the fire protection industry. Passionate about the field, Joe is committed to creating impactful resources to help grow and improve the practice of fire protection engineering.


Joe's engineering journey started at the University of Kansas and continued at the University of Maryland. Before founding MeyerFire, he led a fire protection group in St. Louis and worked for a large MEP group in Kansas City. Joe is also an avid illustrator and ran an online art shop from 2012 to 2020.


Today, Joe is the creative lead for MeyerFire among other roles. He has authored the leading prep guide for the Fire Protection PE Exam, contributed to NFSA's Layout Book, compiled the NFSA Expert of the Day volumes, has served as a Chapter President in SFPE, and lectured at the university level.


Joe is driven to make the world a little better each day by working to provide industry professionals (engineers, contractors, architects, and building owners) with the resources they need to create a more firesafe world.
Kelsey Longmoore, PEng, CP
Executive Director at The REM Regina | Regina, Saskatchewan, Canada
Kelsey Longmoore, P.Eng, is a dynamic professional based in Regina, Saskatchewan. She serves as the Executive Director at The REM, an innovative platform that shares Regina's cultural stories. Kelsey also contributes to Driftstone Consulting, focusing on building accessibility, while leading Kilo Lima Code, an initiative aimed at simplifying Canadian Construction Codes.


With prior experience in regulation and consultation, Kelsey's unique insight leads to smoother processes in her field. Combining an approachable demeanor with a serious commitment to her work, her goal is to increase public comfort with construction codes, contributing to safer buildings and potentially saved lives. She embraces collaborations and is always open to dialogues around her diverse interests.
Convince My Boss
We're thrilled about this platform.
Maybe you're excited too.

If you need help convincing management, trying printing this page and having a more informed talk:

(and good luck!)